Vicki Decker Scholarship
The mission of Women in Business is to inspire women of diverse occupations and to provide opportunities for personal and professional growth through leadership, education and networking.
We are proud to offer the Women in Business Vicki Decker Scholarship to aspiring students of all ages who seek personal or professional growth through higher education.
This scholarship is named in honor of the founding chair of the Women in Business organization. Vicki Decker was instrumental in the development and growth of our organization and continues to inspire and mentor women from all walks of life today.
We'd like to also acknowledge the efforts of all past presidents, boards of directors, and members who've served on committees and generously gave their time to ensure the continuation of this scholarship.
This year, we've decided to broaden the eligibility to include students who have ties to local businesses. Many of our donors are members of the local business community but not Women in Business. We want their families to be able to benefit from their generosity as well as our WIB family members.
Vicki Decker Scholarship Eligibility
Must be enrolled in (or accepted to) a course or courses at a university, technical college, or other higher education organization.
Must demonstrate high academic standards.
Must be active in community or school organizations.
Must be a WIB member or related to a WIB member OR have ties to someone in the Winona Business community (for instance, a family member who owns or works at a Winona business).
Must write an essay describing how this scholarship will help you achieve your goals and the reasons you should be chosen. You may want to include any awards, accomplishments, positions held, or other recognition you have received.
Please email completed applications to wibwinona@gmail.com.
Congratulations to our Vicki Decker Scholarship Recipients!
2020 Scholarship Recipients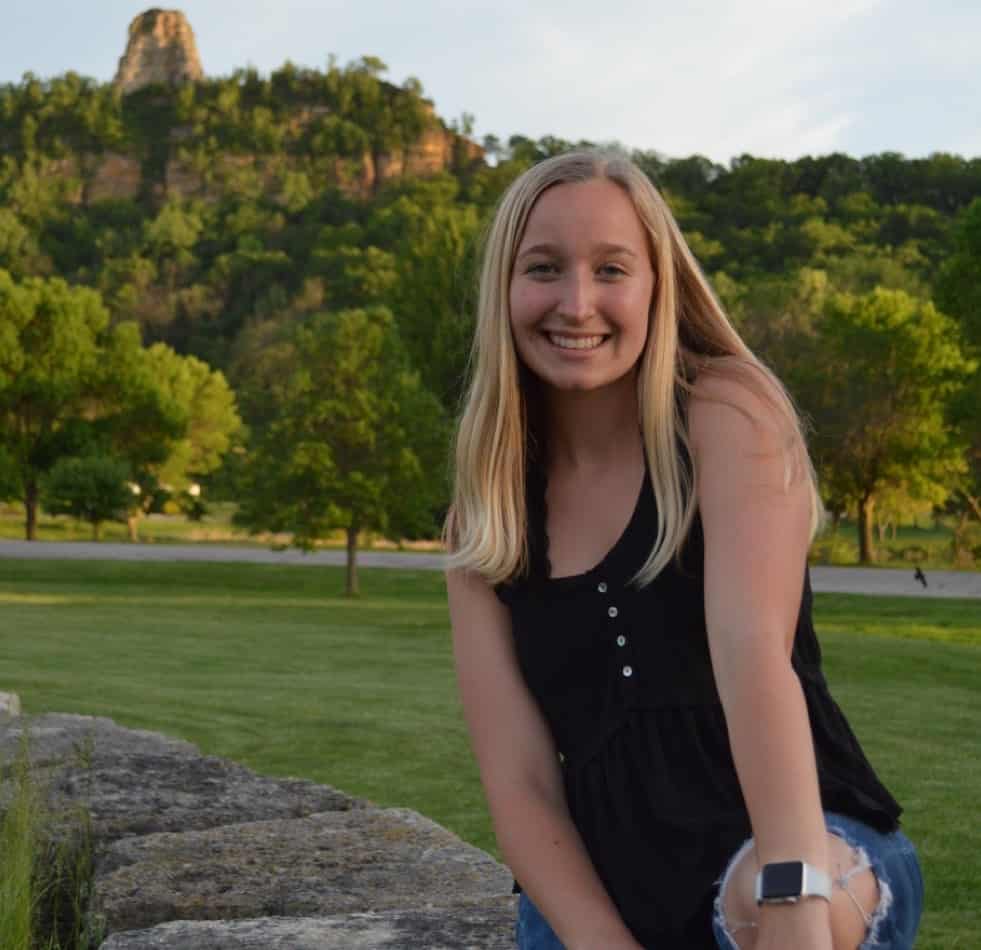 2019 Scholarship Recipients
From left to right: Emily Johnson, Ellie Hutmacher, Vicki Decker, Natalie Marg and Jade Josewick